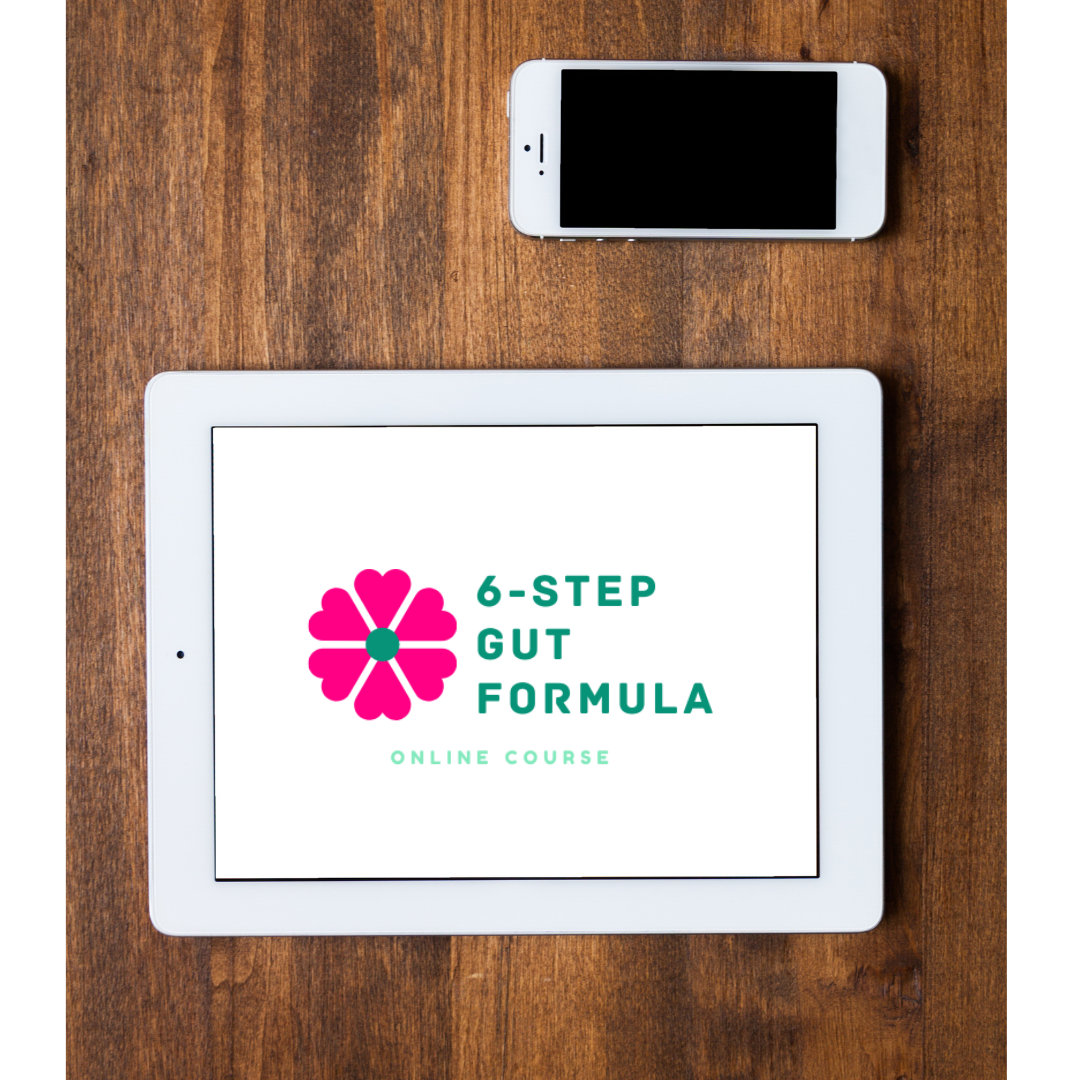 Who is this course for?
The 6-Step Gut Formula is for people who are ready to find answer for their unexplained digestive issues such as IBS, unexplained stomach pain, excessive gas or belching, constipation, diarrhea, nausea and bloating and also experiencing the following:
Exhausted and struggle to get out of bed

All your tests are normal, but you still feel something is "off"

So bloated you feel pregnant

Bad diarrhea when stressed or gas after eating

Fluctuating weight

Mentally exhaustion
Changing your diet does not help
Nauseous throughout the day
Anxiety
If you're settling for a life of constant fatigue, brain fog, stomach aches and crazy bowels, you can start to get better right now!
Imagine...
Not wasting time sitting in doctors' offices.
Not having to spend one more day of your life "sleeping off a meal".
Not having to google your symptoms anymore.
Having confidence to go out to eat with friends without the anxiety.
The 6-Step Gut Formula is a step-by-step method to having normal poop and getting your health back!
This course will take you from three days constipated with a heating pad on your stomach to doing a happy poop dance in the morning as you walk out the door!
After the course you'll have all the answers to your stomach problems and never have to WebMD a symptom again. No more wasting your time on the toilet and money on medications, supplements or procedures that just don't work.
The 6-Step Gut Formula is simple to follow with video trainings, e-books, pdf templates and exclusive discounts on the best supplements.
With over TEN videos and webinars, you'll discover:
How to add the right foods, supplements and tests at the right time and in the right order

Why supporting your adrenal glands is SO important to healing

Cutting edge guidance on health supplements

How to reduce your stress so your gut can finally heal

And so, so much more!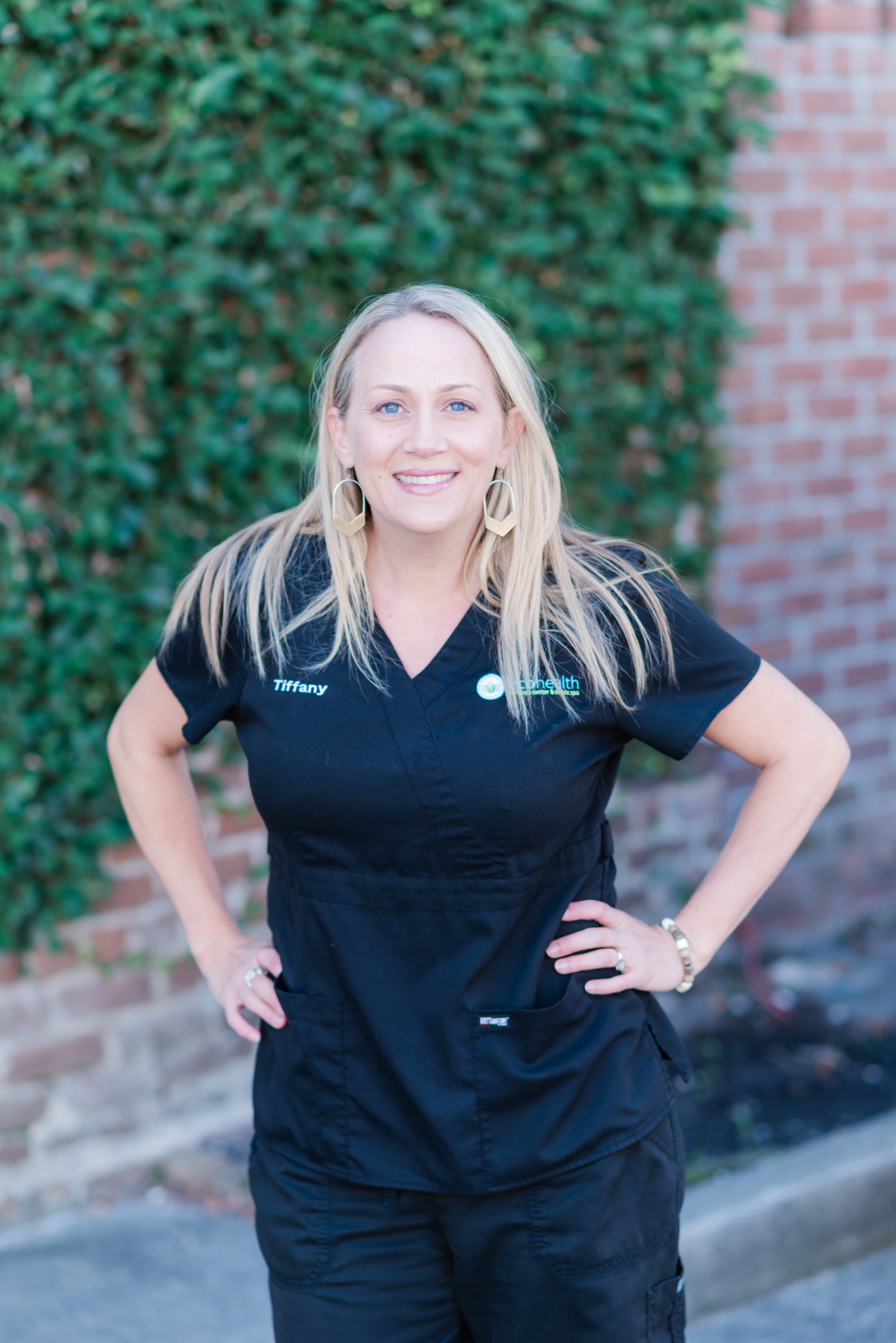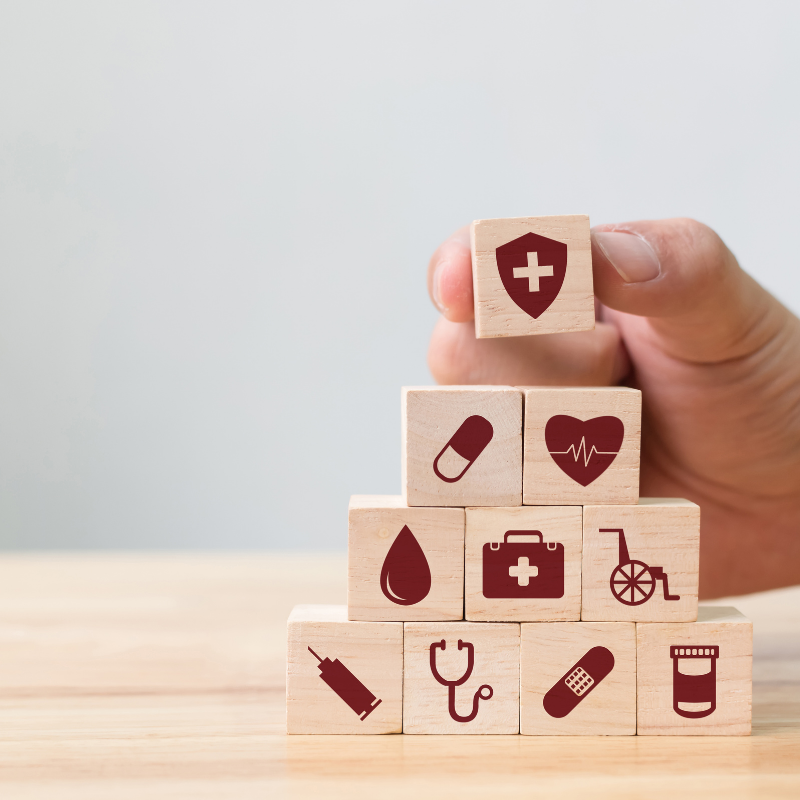 Step 1: Root Cause
Uncover what is truly causing your gut to be out of whack
Find out the best drink to consume to decrease inflammation and help your gut heal faster
Watch the Gut Health 101 Crash Course webinar so you understand all the ins and outs of what you need to do to your gut back in balance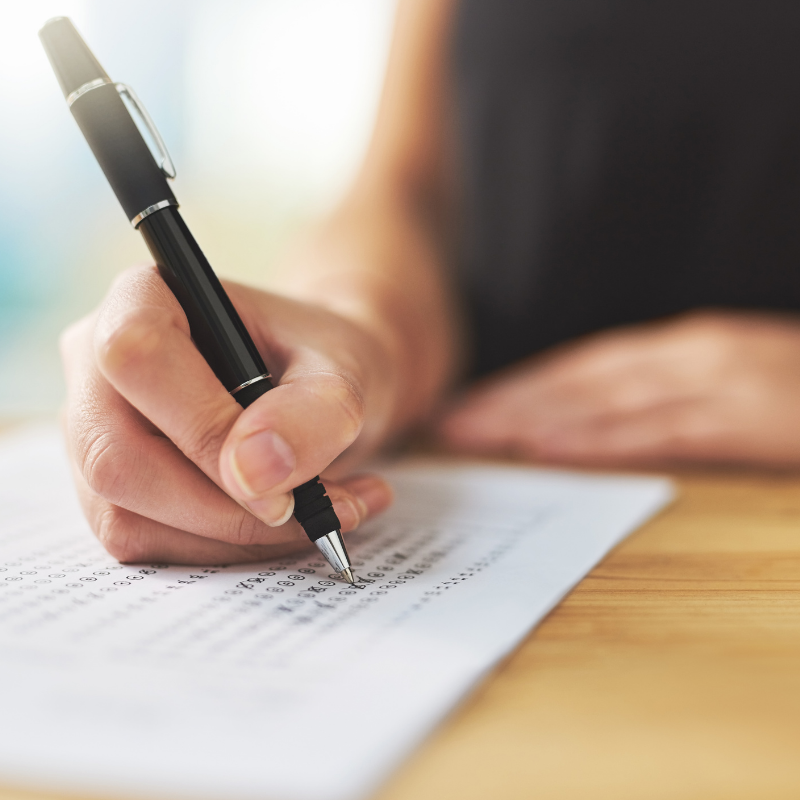 Step 2: Assess
Discover if you are deficient in certain vitamins and minerals. You cannot heal when your body is depleted!

Learn two easy and simple techniques to help you manage your stress and decrease your high cortisol levels

You'll get a

Personal Assessment Body System Guide

to determine if you have adrenal fatigue, low thyroid function, leaky gut or candida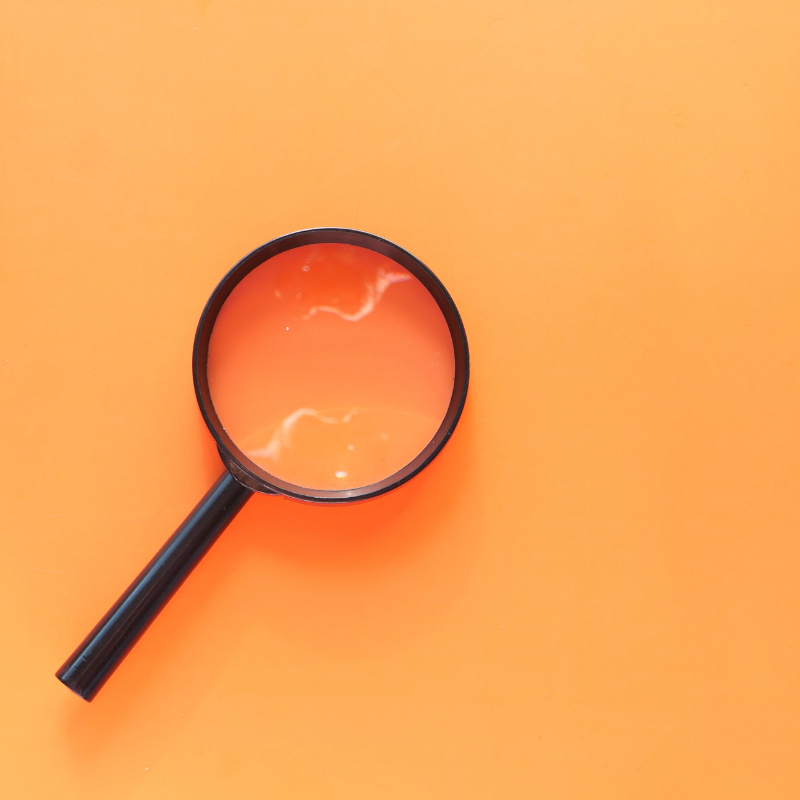 Step 3: Detect
Uncover the number one lab marker that doctors are NOT testing for

and why you need to immediately have it evaluated

Download the

Crucial Blood work Checklist

that summarizes all of the optimal lab value ranges you should be in. Don't think your gut will get better if you are on low end!

Learn specialized testing only functional medicine and naturopathic doctors are trained in. This is where it starts to get fun!

 Learn why adrenal and thyroid function is fundamental to you getting off the couch and having energy to travel again!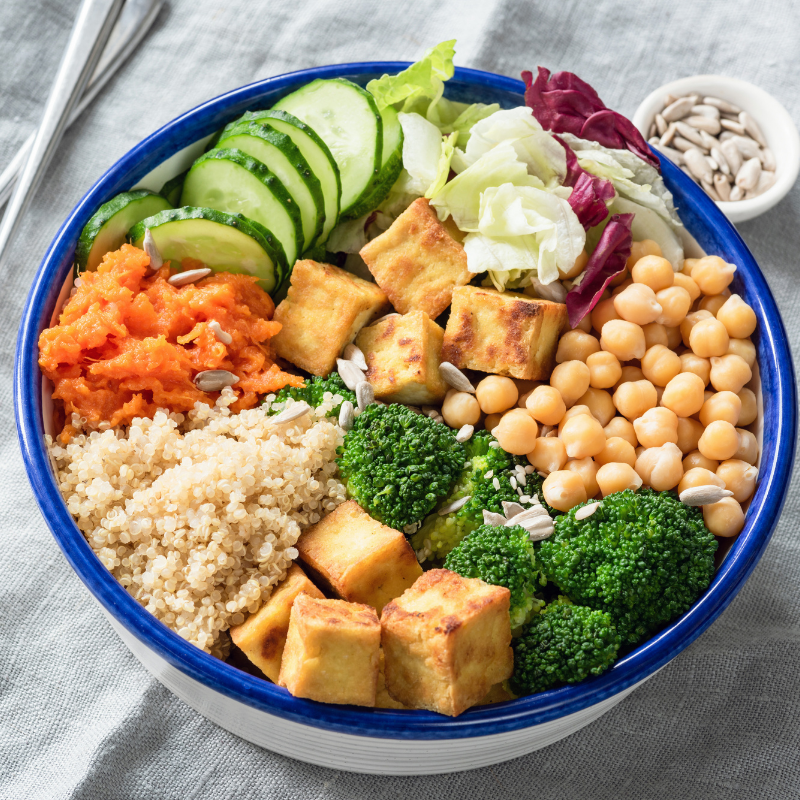 Step 4: Nourish
Learn the exact 20 foods you CAN eat to heal you gut and the

RED ZONE FOODS

to avoid

Watch

The Vital Guide to Natural Sweeteners

so you will stop fueling inflammation and feeding unhealthy bacteria in your gut.

Access charts, recipes and cooking videos that teach you how to get nutrients in food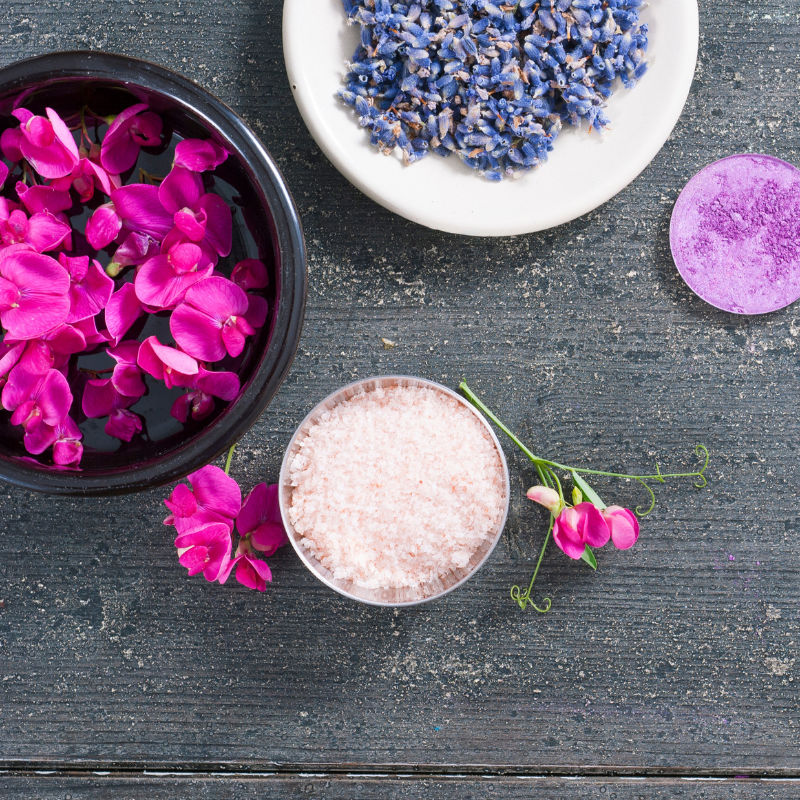 Step 5: Repair
Watch

The Magic Formula

video of nutrients that are critical to heal your gut lining

Download

The Ultimate Supplement List Guide

of vitamins, minerals, powders and probiotics 

Learn how to tailor supplements to your particular needs

Receive 10% off professional-grade recommended products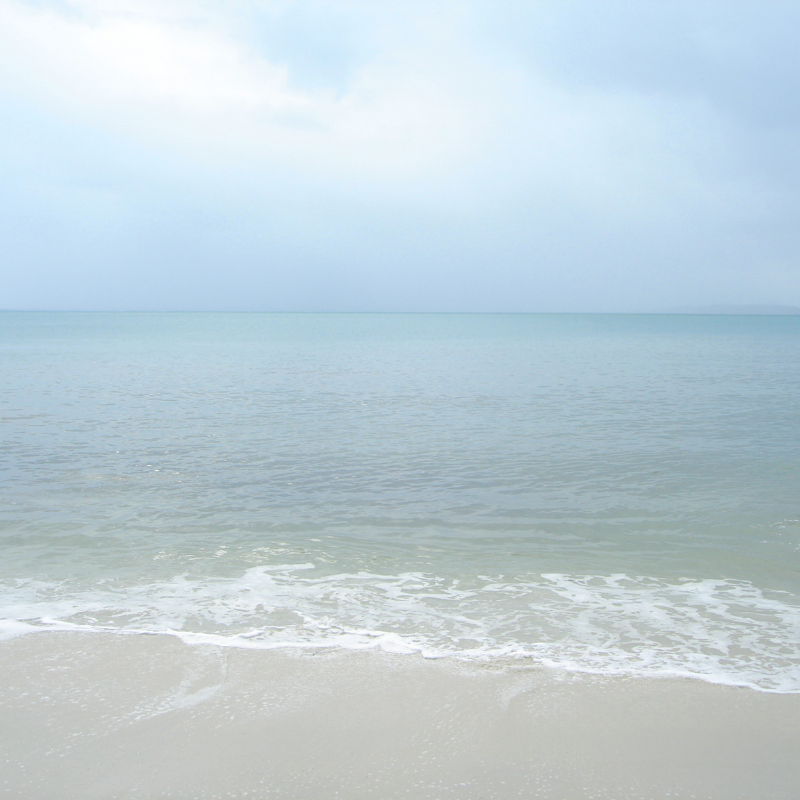 Step 6: Purify
Discover that detox is not a word to be scared of anymore… it's part of getting rid of all the crap (literally) in your body making you sick

Gain a whole new appreciation of how your liver works and why it is a key organ to support to get you well

Get the correct guidance on how to detox so you do not make yourself sick.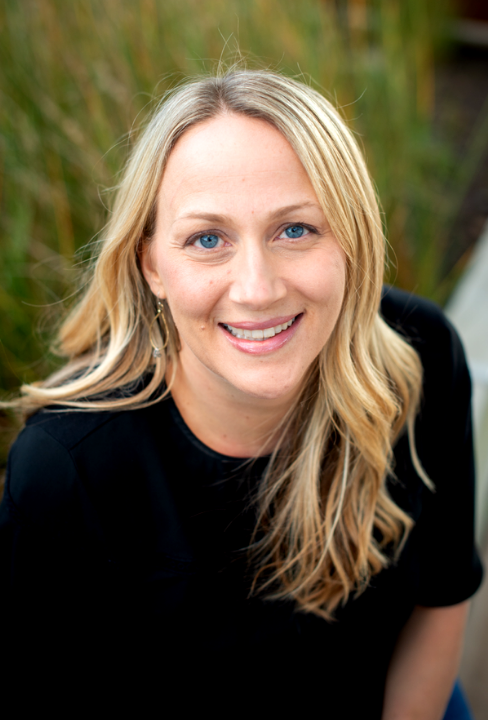 Hi. I'm Tiffany Jackson, a Naturopathic Doctor and owner of EcoHealth Wellness Center & Detox Spa in Charleston, South Carolina. I have over TEN years of knowledge and expertise in nutrition, functional medicine.
I have helped hundreds of patients with stomach pain, bloating, belching, diarrhea, constipation, nausea, fatigue, excessive gas, brain fog, heartburn, headaches, IBS, Crohn's Disease, Ulcerative Colitis and unexplained stomach issues.
If you feel brushed off by your doctor saying, "All of your labs are normal" and "Try this prescription" then I created this course for you.
I help people who have given up on their doctors and want to try natural solutions to get their lives back.
The 6-Step Gut Formula is YEARS of my expertise poured into ONE easy to follow course with videos, pdf downloads, charts and checklists to help you connect the dots and put you on the fastest path to healing so you can get your life & body back once and for all.
I created this course because there is so much misinformation out there these days, ESPECIALLY about gut health. Believe me, I have seen it all! It's hard to know who to trust… so I made a gut course that breaks down everything I know and teaches you in 6 simple steps.
You will get access my personal worksheets, charts, diet plans and master list of supplements I use with my patients. When followed step-by-step, you will lose the bloat, have a normal poop again and slide back into your skinny jeans.
If there is one thing you do to end the confusion when it comes to your gut issues, this course is it! You can completely change your life. Join me and let's get pooping!
Here's what my patient's have to say!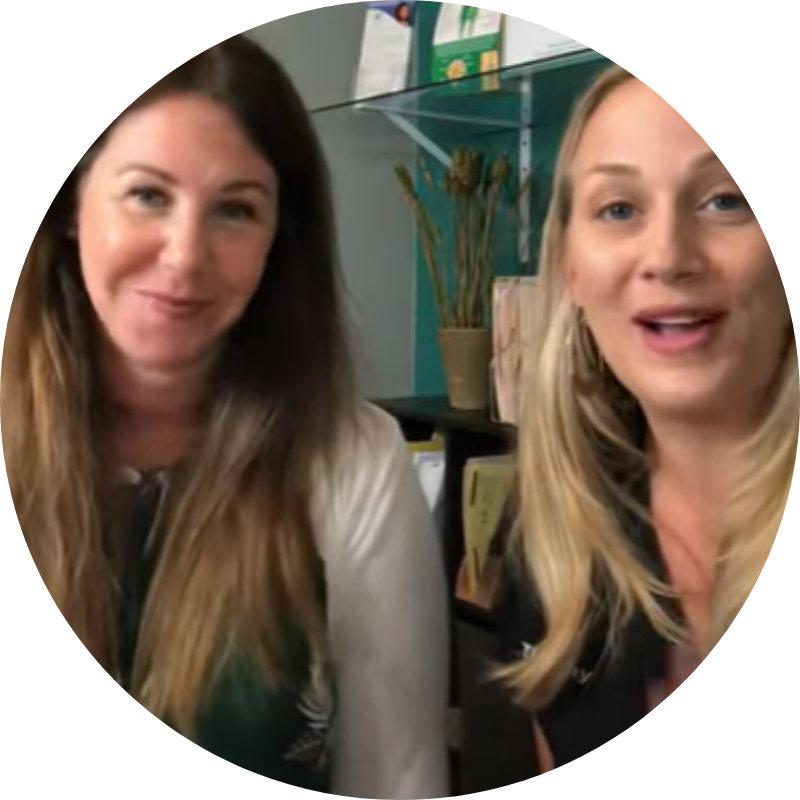 Stacy
"My stomach pain improved, I lost 20 pounds, I'm able to workout again and I'm able to wake up in the morning with energy!"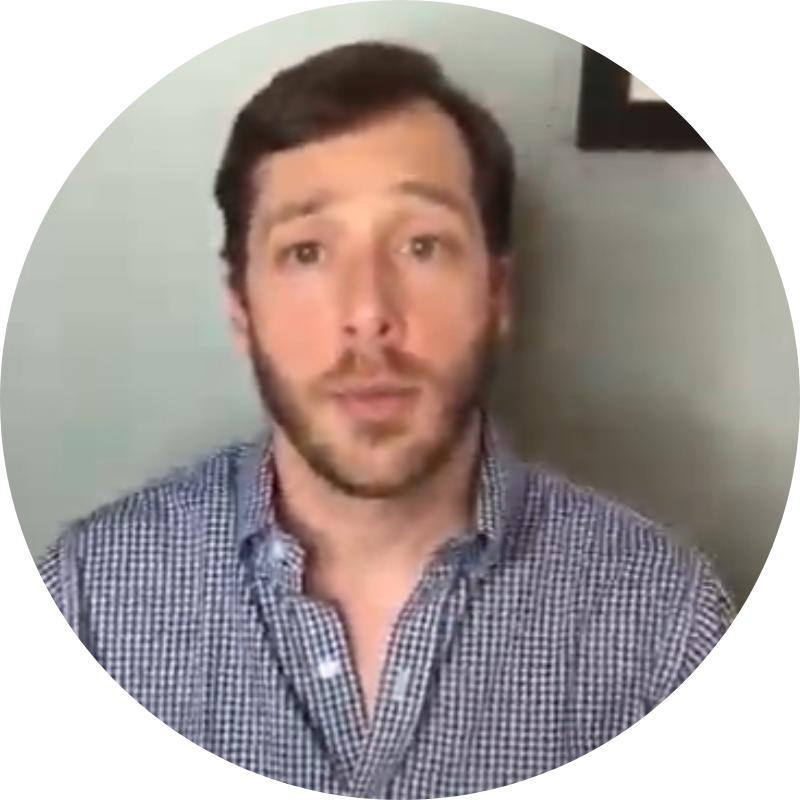 Pete
"I was experiencing serious gut pain. I was tired and my memory wasn't good. Once I worked with Tiffany, my level of energy and brain functioning shot through the roof! I haven't felt this good since I was a kid!"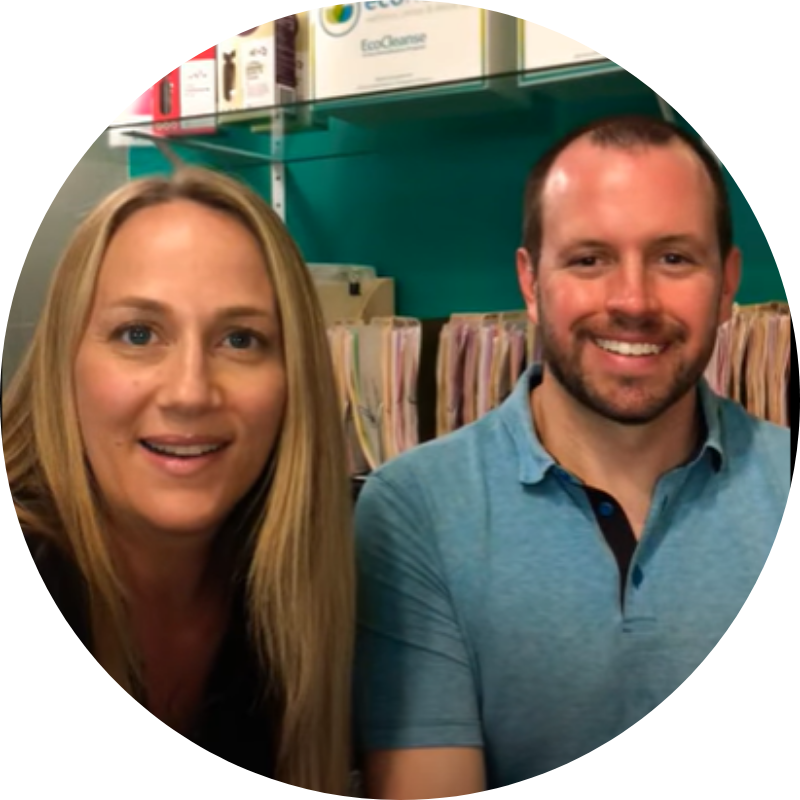 Wil
"I didn't realize I was allergic to some foods once my delayed food allergy test came back. I learned how to remedy my Candida and lost 13 pounds in 2 weeks."
The transformation you'll see:
You'll have the freedom to do what you want and not plan your day around your digestive issues.

You'll go from feeling isolated and lonely to feeling energized and radiant.

You'll be able to participate in hobbies again and not worry about where the closest bathroom is.
It's time to:
Get motivated!

Boost your energy!

Clear up brain fog!

Reset your gut!
FAQs
Who is this course for?
It is for someone with gastrointestinal distress, who experiences one or more of these symptoms:
gas, bloating, stomach pain

intestinal permeability

constipation, diarrhea

food allergies and intolerances, like gluten and dairy

candida overgrowth, SIBO, dysbiosis

gut inflammation like Crohn's disease or inflammatory bowel disorder
It is also for someone with problems that don't seem related to gut heath, such as:
depression, anxiety, mood fluctuations

achy joints, arthritis

eczema, acne, psoriasis, other skin problems

asthma, environmental allergies, bronchial problems

brain fog, migraine headaches

sensitivity to odors and fragrances

adrenal dysfunction, night sweats, hormonal imbalances

compromised immune system, frequent infections

autoimmune disorders like Rheumatoid Arthritis or Hashimoto's thyroiditis
This course teaches you how to restore long-term health by phasing and adjusting interventions as your gut health changes.
How long will it take to see results?
Most people begin to see improvements in their symptoms within a few weeks. It usually takes between 3-6 months to heal the gut, which is miraculous considering you are rebuilding your intestinal lining, resetting your digestion, overcoming chronic health conditions that developed over years, and changing your life. Severe gut conditions like Crohn's and UC may take longer.
Please note: This course cannot change stressful jobs, toxic relationships, dysfunctional family members or home-life. Healing is personal and highly depends on the stress levels in your life.
Can I do this course if I am pregnant or breastfeeding?
This course is not recommended while pregnant or breastfeeding due to it's detoxifying effects.
DISCLAIMER
The information in this website is not intended to replace a one-on-one relationship with a qualified health care professional and is not intended as medical advice. 
The information is intended as a sharing of knowledge and information from the research and experience of Tiffany Jackson at EcoHealth Wellness Center, LLC.
EcoHealth Wellness Center, LLC encourages you to make your own health care decisions based upon your research and in partnership with a qualified health care professional.